51st World Congress on Dance Research
Athens, Greece, 4-8 July 2018
http://2018CongressAthens.cid-world.org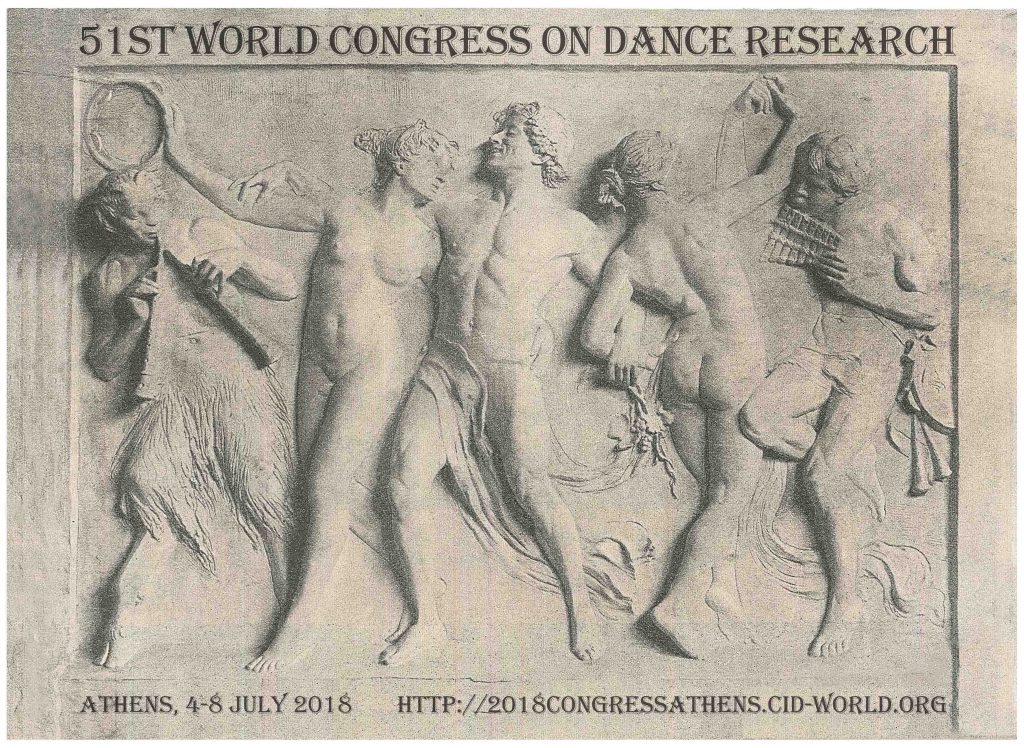 You are cordially invited to the largest and oldest gathering of specialists. All forms of dance, all approaches (research, performance, teaching, therapy, recreation etc.).
354 experts from 50 countries of the 5 continents attended last year, 12 university professors from 7 countries in the Scientific Committee.
A presentation (optional) can be:
- Scientific research paper or Lecture-demonstration
- Demonstration class
- Performance by a company, a duo or a soloist
- Exhibition and sale of publications.
Declare now your intention to attend, register later.
To apply for a visa and/or financial assistance, registered conferees receive an official certificate.
Detailed information: www.2018CongressAthens.cid-world.org
Central CID congress website with full proceedings of past events: www.cid-portal.org/cdr
-  The International Dance Council CID is the official organization for all forms of dance in all countries of the world.
-  Its members are the most prominent federations, associations, schools, companies and individuals in more than 170 countries.
-  CID was founded in 1973 within the UNESCO headquarters in Paris, where it is based.
-  CID is official partner of UNESCO, the United Nations Educational, Scientific and Cultural Organization.
International Dance Council  -  Conseil International de la Danse
CID  c/o UNESCO, 1 rue Miollis, FR-75732 Paris 15, France
Tel. +33 1 4568 4953     Mob. +33 6 1155 3111
ExecSec@cid-portal.org    www.cid-portal.org      www.cid-world.org